Empowering Sindh's Farmers: A Journey of Transformation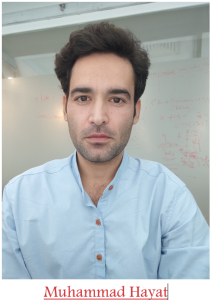 Our field trip through the heart of Sindh was a voyage of discovery, taking us from the lush fields of Tando Allahyar to the rice paddies of Qambar Shahdadkot district. The mission of the PMIC research team was clear: unveil the profound impact of the transformative agricultural project titled 'Accelerating Access to Finance and Increasing the Income of Small Farmers.' This initiative, implemented by the Pakistan Microfinance Investment Company (PMIC), a national apex institution, in collaboration with AgriTech (Grow Tech Services Pvt Ltd), aims to empower small-scale farmers by providing financial and technical support, ultimately boosting crop yields and incomes. This project has been rolled out across 311 locations, with the goal of creating a meaningful impact in rural communities. To assess the outcome of the project, we sampled the Tando Allahyar and Qambar Shahdadkot districts in Sindh.
Exploring Tando Allahyar: Where Tradition Meets Progress
Our journey commenced in Hyderabad, leading us to Tando Allahyar early in the morning. The sight of the vibrant green fields in Tando Allahyar offered a refreshing contrast to the high-rise buildings and hustle of the city. The vast expanses of fields seemed to stretch endlessly, providing a visually stunning and serene panorama. The communities in Tando Allahyar welcomed us with open arms, showcasing strong communal bonds and unity. Here, Hindu and Muslim farmers worked side by side, underscoring the spirit of harmony and the rich cultural heritage of the region. Contrary to my own bias and assumption that women would have little to no decision-making power in these households, I stood corrected. Women held significant decision-making power when it came to financial management. Responsible for both safekeeping and financing expenditures, these women exemplified mutual responsibility in household financial decisions.
Tando Allahyar's farmers attributed the notable increase in crop yields to two key factors: technical advisory services provided by the project's agricultural experts during field visits and the provision of a new wheat seed variety. However, despite the increased crop yield, many farmers in Tando Allahyar faced challenges due to their arrangements with landlords, which significantly reduced their profit margins. As sharecroppers, their yields were typically split, with some on a 50-50 basis and others on a 75-25 basis. In some cases, the farmers had to bear the expense of land preparation, either through monetary investment or labor. Their reluctance to take loans stemmed from minimal profit margins and the fear of being unable to repay them, highlighting the need for financing options and support.
Exploring Warah: Challenges and Hope
The following day, we ventured to Warah in Qambar Shahdadkot district, a stark contrast to the greenery of Tando Allahyar. Despite the harsh weather conditions, the farmers in Warah remained hopeful. They shared that the project had improved crop yields and farm practices, with two major positives being improved pest management and significantly reduced water consumption. These changes not only improved farming practices but also reduced input costs.
In Warah, many farmers owned their land, affording them greater autonomy and the ability to reap better benefits from increased crop yields. However, challenges such as electricity shortages and limited access to modern agricultural machinery persisted. The farmers in Warah were enthusiastic about loans, emphasizing that easier access to finance was essential to enhancing their profitability.
Challenges and Prospects for Sindh's Farmers
Throughout our journey in Sindh, we encountered numerous challenges faced by farmers, including a lack of finance, technology, unpredictable weather conditions, uneven water distribution, natural calamities like floods and white flies, nutrient-deficient soil, limited government support, and a dearth of formal financial resources. These factors hindered farmers from maximizing their profits and achieving improved crop yields.
In Conclusion: Harnessing Sindh's Agricultural Potential
In conclusion, the field trip not only revealed the progress achieved but also the challenges that persist. The people of both districts displayed resilience, optimism, and a desire for positive change. The agriculture sector in Sindh holds immense potential to contribute to the nation's economy and transform the lives of its farmers. Despite the challenges, the farmers in Tando Allahyar and Warah exhibited resilience in the face of adversity. They are actively seeking ways to adapt to climate change and improve farming practices to maximize their profits. Access to finance and private sector initiatives in agriculture can unlock their untapped potential.
The field trip was more than a series of field visits; it was a reaffirmation of the potential and hope that agriculture holds for the people of Sindh. Together with organizations like PMIC and Grow Tech, we can continue to nurture this potential and create a brighter future for all.
Author is working as a research intern at Pakistan Microfinance Investment Company (PMIC). The author can be reached at mhayatmkd@gmail.com
Authored by Muhammad Hayat.