Board Members and Observers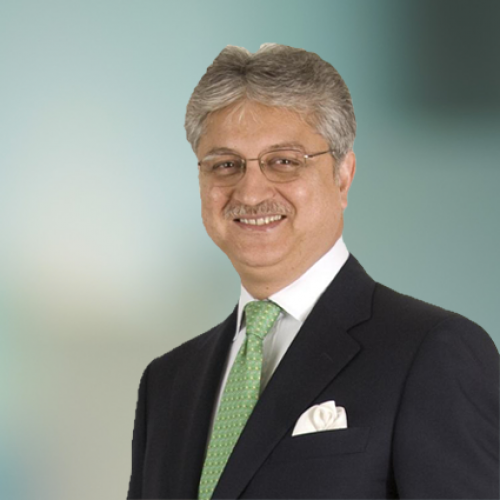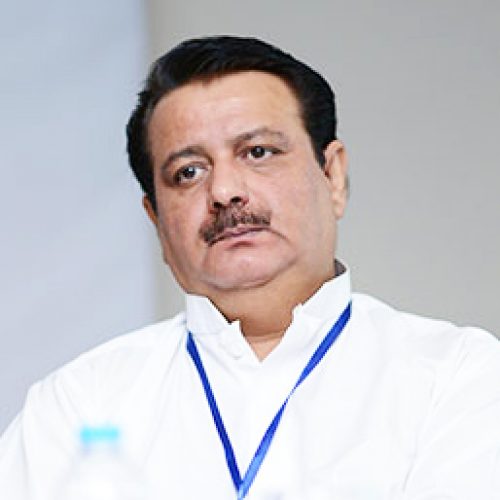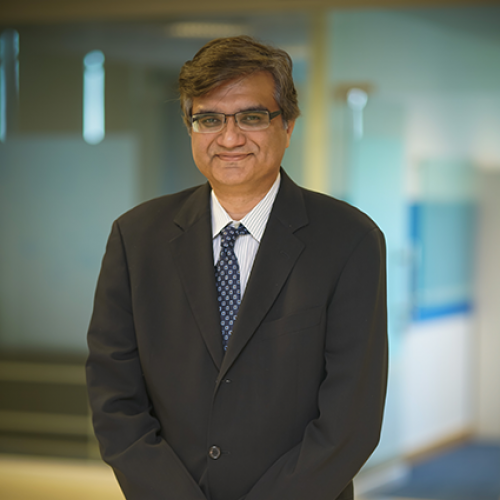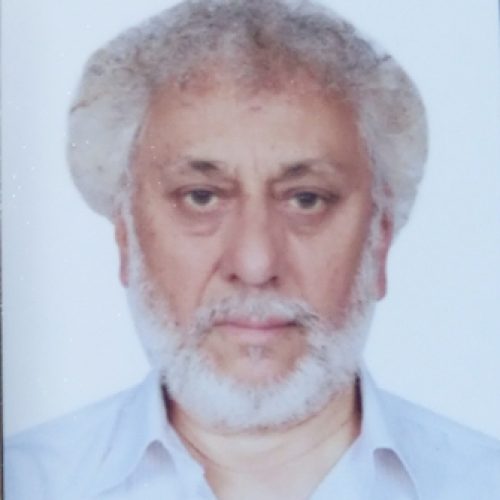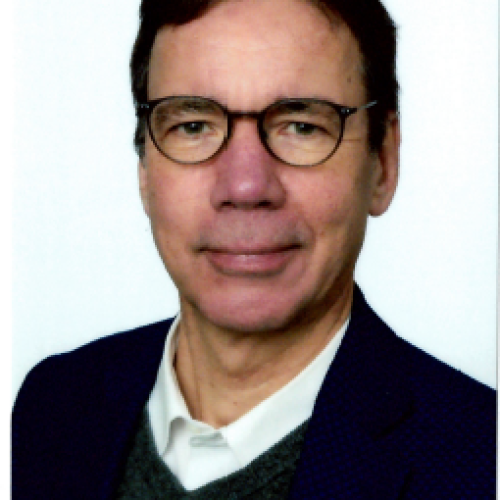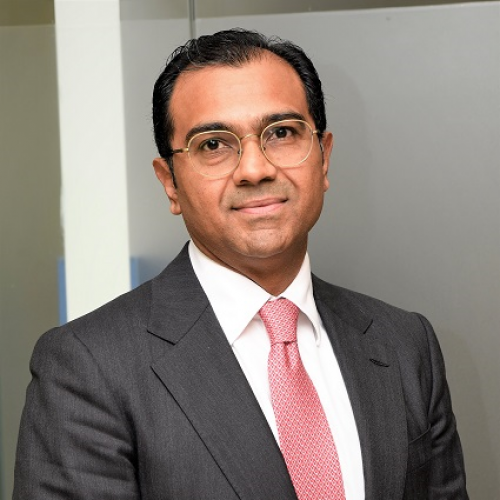 Chairman
Naved A. Khan
Mr. Naved A. Khan has over 30 years of work experience with 27 years of broad based banking experience. He recently set up a Foundation after his late wife by the name of Sharmeen Khan Memorial Foundation, he is heading the foundation as Chief Executive and Chairman. Prior to this he served as the President & Chief Executive Officer of Faysal Bank Ltd and ABN Amro Bank, Pakistan Limited and has served in senior management positions in the Bank of America, Pakistan.Mr. Naved A. Khan hasheld numerous senior level positions which includes serving as President of the Overseas Chambers of Commerce and Industry (OICCI), Chairman of Pakistan Banks Association, Chairman of the Board of Directors of Faysal Asset Management Limited, Chairman of Academic Board Institute of Bankers Pakistan, President of the Rotary Club of Karachi Metropolitan, Vice – President of Institute of Bankers Pakistan and as member of the Institute of Bankers' Council. Heis currently member of the Boards of numerous entities including theDubai Islamic Bank, Karachi Shipyard and Engineering Works, Fauji Fertilizer Bin Qasim, NRSP Microfinance Bank Limited, Galiyat Development Authority KPK, AGP Private Limited, Bahria Foundation and Gas & Oil Company Pakistan (GO).
He holds a Bachelor of Science Degree from Indiana University, USA and a Master of Business Administration degree from Butler University, USA. Mr. Naved A. Khan is a certified director from Pakistan Institute of Corporate Governance.
Board Member
Nadir Gul Barech
Mr. Nadir Gul is currently working as the Chief Operating Officer for Pakistan Poverty Alleviation Fund (PPAF). He holds over 28 years of professional experience in leadership at strategic and operational levels in numerous national and international organizations in regard to working in social and economic development. He has led multi-million-dollar development programs in relation to diverse themes of pro-poor developmental programs at national level.
Before joining PPAF he served as the CEO of the Balochistan Rural Support Program (BRSP). He was responsible for transforming BRSP into a leading institution, addressing issues of poverty and community empowerment in the area. Under his leadership BRSP became a leading stakeholder in the region, addressing complex developmental issues and creating a sustainable approach. In addition, he worked as Head of IUCN Balochistan and later joined UNFPA as a Technical Advisor/ National Coordinator. He has also worked as a Provincial Program Officer, in Balochistan under the same head of UNFPA. He further served as a Deputy Zonal Director/ Director Field, Balochistan for Family Planning Association of Pakistan (FPAP). He also worked as Deputy Director of Planning, PHED.
Mr. Nadir Gul is also accredited with various publications through prestigious organizations on different themes such as sustainable development and conservative strategy processes. In recognition of his services, Mr. Nadir Gul received various awards and honors, some of which include the 7th FPCCI (2019) achievement gold medal award in recognition of outstanding performance in socio-economic development in Pakistan, AARDO (2012) for best performance in rural development in Pakistan. On top of this, he has participated in various television and radio segments, advocating on prevailing social and economic issues. Mr. Nadir Gul has also served as Honorary Lecturer at University Law College, Quetta, where he delivered lectures on various subjects to students of postgraduate classes of LLB. He holds a Master's in International Relations and Sociology from Balochistan University.
Board Member
Navid Goraya
Mr. Navid Goraya is currently the Chief Investment Officer of Karandaaz Pakistan. Mr. Goraya holds over 25 years of global experience in asset management, investment strategy, product development and corporate finance. Before joining Karandaaz as the Chief Investment Officer, he was leading a Strategic Advisory Firm, White Oak Advisors Inc, in New York where he was involved in making global investments in the US, Middle East, South East Asia and South Asia.
Earlier, at HSBC USA, Mr. Goraya advised approximately US$6 billion in specialized funds of HSBC and led a global wealth team covering North America, the GCC and South East Asia. He has also led specialized Investment Banking teams at the Royal Bank of Scotland and Qatar National Bank. At IICG Bahrain, he led a Capital Markets Group managing proprietary funds and endowment portfolios. He holds an MBA from IBA and has also attended the High-Performance Leadership Programs at INSEAD, Fontainebleau, and London Business School. He also serves on the advisory boards of firms in life sciences and financial services in New York.
Board Member
Mohammad Tahseen
Board Member
Dr. Markus Aschendorf
Chief Executive Officer
Yasir Ashfaq
Mr. Yasir Ashfaq is working as Chief Executive Officer of Pakistan Microfinance Investment Company (PMIC). He was previously working as Chief Operating Officer of PMIC since August 2016. Before joining PMIC, he has worked with Pakistan Poverty Alleviation Fund as Group Head, Financial Services Group in a similar role. Yasir has over 20 years of experience in financial sector of the country and has worked at senior management positions in commercial and investment banks. His areas of expertise include designing policy and strategy, corporate finance, portfolio management, treasury, finance and accounts, development finance, corporate finance, risk management, development of institutions and new financial products and approaches of delivery. He is a fellow member of the Institute of Cost & Management Accountants (ICMA) of Pakistan and holds a Master's Degree in Economics from University of Sydney, Australia.
Observers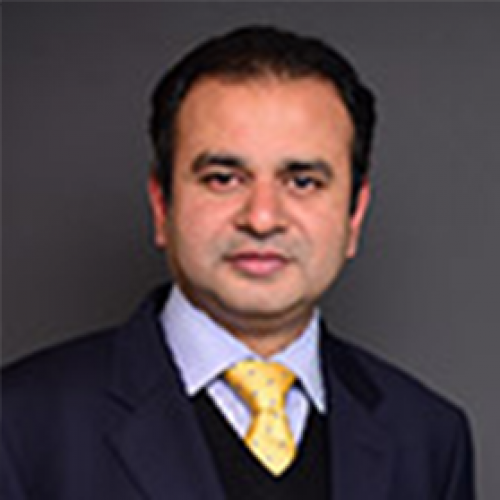 CEO Karandaaz
Waqas ul Hasan
Mr Waqas ul Hasan joins Karandaaz as Chief Executive Officer. He is credited with designing the Enterprise and Asset Growth Programme of the UK's Foreign, Commonwealth & Development Office (FCDO), arranging co-financing from the Bill & Melinda Gates Foundation (BMGF) and then setting up Karandaaz Pakistan for implementation of the programme. Mr Hasan has previously served as member on key Karandaaz Committees (Investment, Digital Finance) and as Observer on the Boards of Karandaaz, Pakistan Microfinance Investment Company (PMIC) and Parwaaz Financial Services Limited (PFSL).
Mr Hasan has rich experience of designing and implementing a wide range of development finance programmes on infrastructure finance, public private partnerships, climate finance, MSME finance, credit guarantees and digital finance. He has also advised on financial sector projects in Afghanistan, Ukraine, Bangladesh, Jordan and the UK. Mr Hasan has special interest in investment climate related regulatory reforms, seeding innovations, entrepreneurship and establishing key institutions to foster a rich development and impact finance landscape in the country. Mr Hasan has previously worked at senior staff and advisory positions in the public sector and at FCDO and the Asian Development Bank. He holds a Masters in Finance from the London Business School and a Bachelor of Civil Engineering from the University of Engineering and Technology, Lahore. He is also certified as Director by the Pakistan Institute of Corporate Governance.
Designation:CEO Karandaaz